Superpower your reception
Express check-ins
Visitors at the front desk can authenticate themselves at the kiosk and print out an entry badge, entirely unassisted.
Smart reports
Access and download visitor analytics that will help you boost the efficiency of your front desk. From visitor logs to staff attendance, find them here.
Seamless integrations
On check-in, our system shares a card with important details regarding the premises such as emergency contacts and route maps.
Customisable interface
Customise the kiosk interface and design the entire process by configuring check-in flows based on visitor type.
Compliance logs
With digital logs and the ability to get legal documents/waivers signed at check-in, MyGate Business helps you meet regulatory needs.
Real-time audit
Get up-to-date information on visitors within your premises in real-time, in case of an emergency.
A great product with real business impact!
Backed by the most tested visitor management software in the world
Add a strong layer of security while ensuring your team & visitors always feel welcome

Know exactly who is in your lobby, the reason for their visit and even get them to acknowledge the rules of admission.

With the ability to easily schedule meetings, receive guests and even record attendance, your team will be more productive.

From mask compliance to acceptance of terms, get it all done on MyGate Business device.

Make MyGate Business truly a part of your organisation by customising flows and even adding your logo on all screens.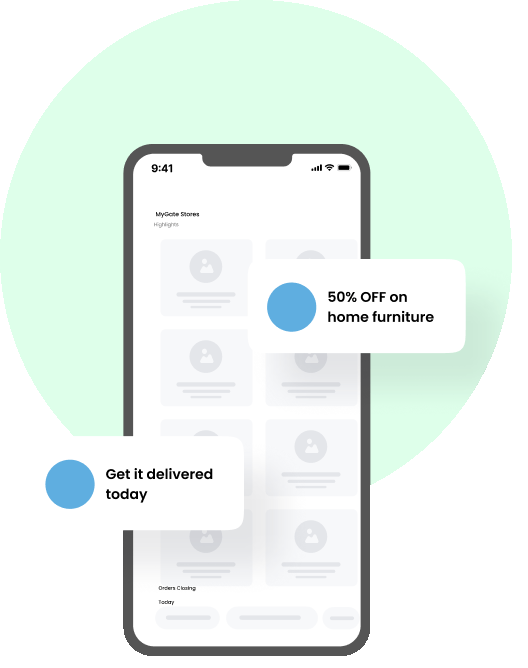 Pick a plan for your workplace
Standard
For companies that want to safely welcome people to their workplace.
Contact Us
visitors
Host notifications
Guest sign-in device
Interactive workplace maps
Premium
For companies that need to securely welcome visitors across multiple locations.
Contact Us
Everything in Standard +
Customised branding
Visitor photos
Occupancy analytics
SSO and directory integrations
Enterprise
For workplaces with complex security, safety, and compliance needs.
Contact Us
Everything in Standard +
Block list and ID scanning
Guest Wi-Fi integrations
Access control integrations
Visitor screening integrations